Homeschooling by the Numbers
From PreparingYou
Statistics on Homeschooling
The numbers may surprise you. There are more than 2 million homeschooling students in the United States today. Homeschooling is on the rise, increasing by as much 12% each year. Families build stronger relationships through increased interaction and shared goals.
On average, homeschoolers outperform public and private school counterparts by 30 to 37 points in all subject on skill assessment tests.
Research shows homeschooled students are just as involved in extracurricular activities as students in private schools and considerably more so than public school students.
College programs are beginning to actively seek out home-taught students as they are more academically prepared for higher learning.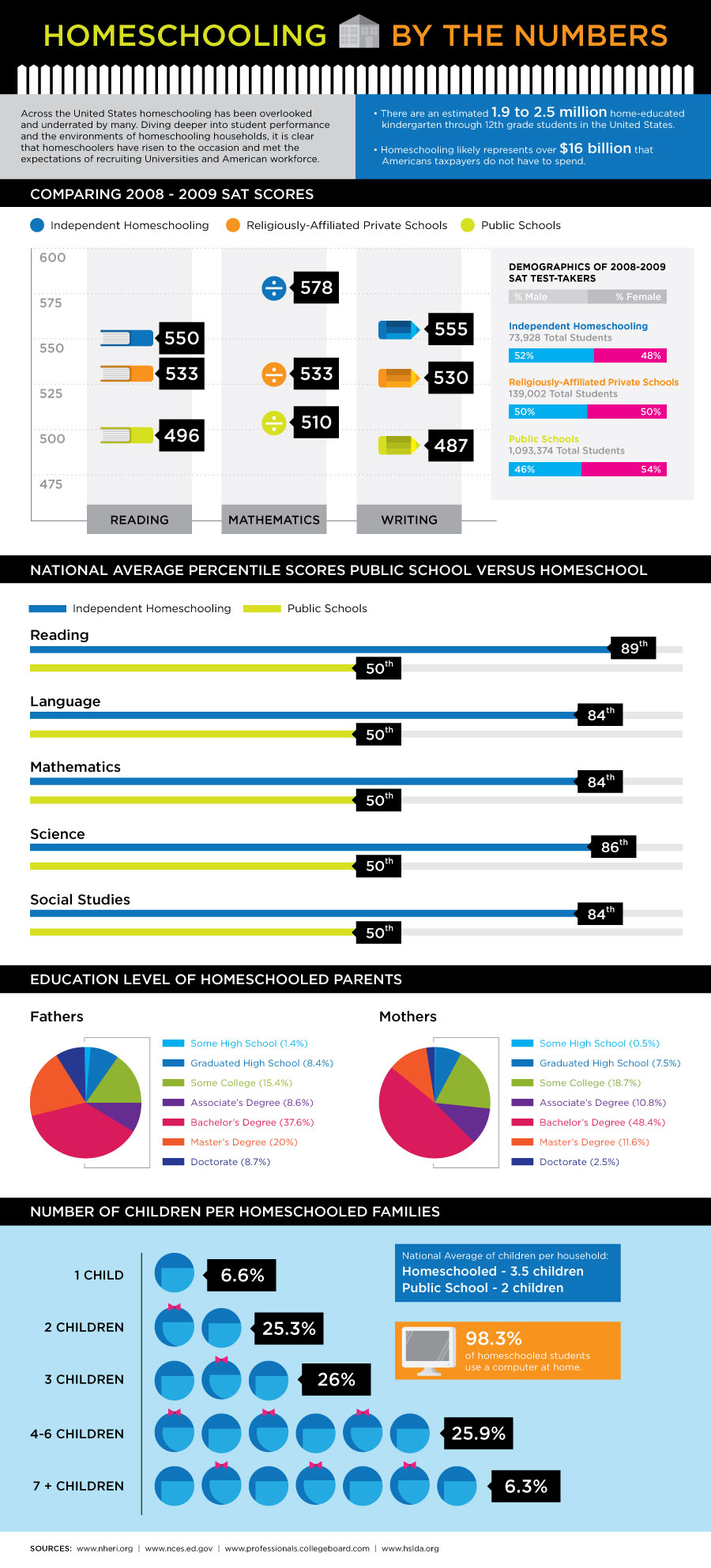 Via: DegreeSearch.org
---
See also:
---
Education | Homeschooling | Continuing Education | Sudbury Schools | Public schools
Public Education | Common Core | Not free Education | Schools as Tools | HHC publications
Homeschooled | Homeschooling by the Numbers | Norman Dodd | The Reece Committee
How to Enroll Online | Movies | Books | HHC Online Courses | Teach | Online Courses